The Road to Enlightenment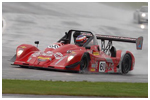 Having competed in small amounts of karting since the age of around six years old, I then started to drive the more serious machines at around the age of thirteen, learning the basics of my craft in a Porsche GT3. Upon turning fourteen I was entered into the SAXMAX Championship, a series created for 14-17 year old drivers with no experience in tin top racing. In my first year a achieved multiple podiums and driver of the weekend awards.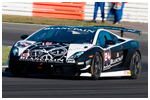 With a satisfying initial year out of the way, we decided to re-enter the SAXMAX Championship, this time with our sights set on more than just learning how to drive. We were chasing the win! After racking up a number of podium finishes, and a lot of epic battles, we secured the 2007 SAXMAX Championship title!
After winning one title I had my eyes fixed on the glory! In 2008 I signed with a sub-manufacturer Vauxhall team in the Production Touring Car Series. We very quickly established ourselves as a force in the series and before the last race of the season, I had already claimed my second championship!……
After having a successful run in front wheel drive cars, it was time for me to broaden my horizons and expand my experience to all other levels of cars. Upon which I took to extremely well! After a small amount of testing I was entered into a round of the Porsche Carrera Cup, an extremely close and competitive series with drivers battling it out for the win at seriously high speeds! Despite being fairly new to this style of racing, I was able to secure three pole positions, three fastest laps and two wins!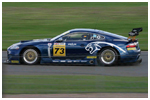 I have now raced in some of the most prestige championships in the world, working for manufacturers such as Jaguar, Lamborghini, Audi, Porsche, Lotus Norma, ADR, Vauxhall and a few more to mention. Over the years I have also had the privilege of driving some extremely exotic machinery including a 700bhp Jaguar GT2 and a 1330bhp Time Attack monster!

My main focus for now is to work with manufacturers and individual clients alike in improving their cars and their ability to drive them. I will be competing in various championships throughout the year, in a number of different car styles, which will hopefully see me racing around the globe, so watch this space.